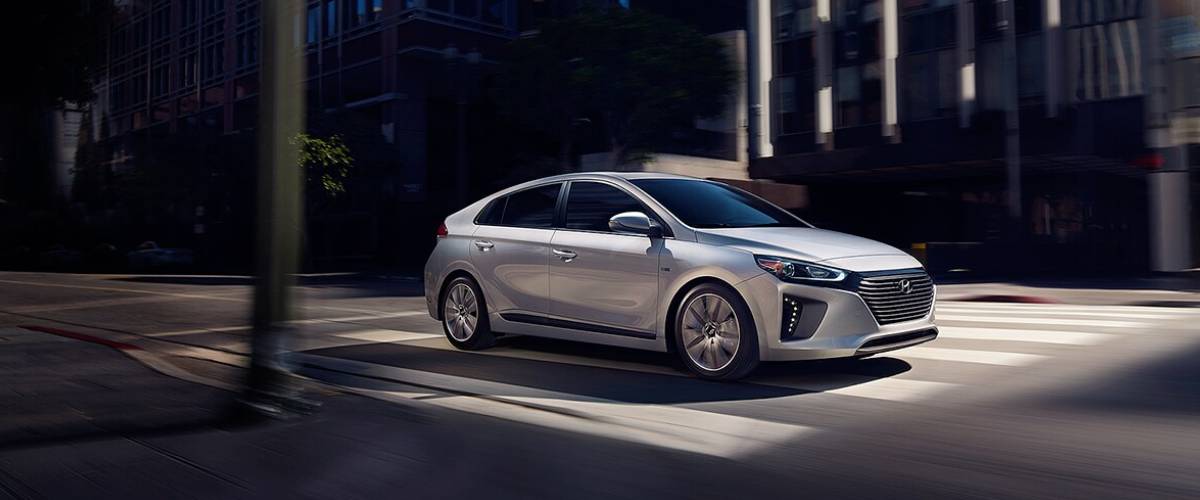 New Hyundai Ioniq
For Sale in West Islip, NY
The New Hyundai Ioniq Models Have Hybrid Options Perfect for Deer Park, NY
For many drivers around Brentwood, NY, hybrid vehicles make the most sense for their commute and other ways they use their car, and we have many Hyundai hybrids for sale. These offers include the Hyundai Ioniq lineup, which actually offers three unique models varying in the type of hybrid/electric vehicle they are. Beyond efficient engines, the Hyundai Ioniq has many other wonderful qualities that drivers love, which we cover below!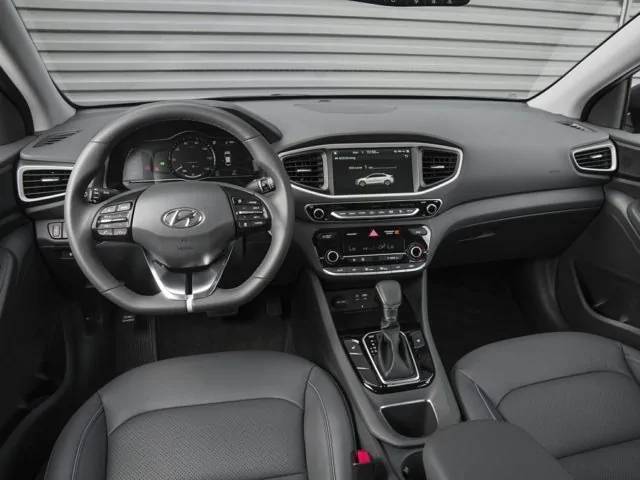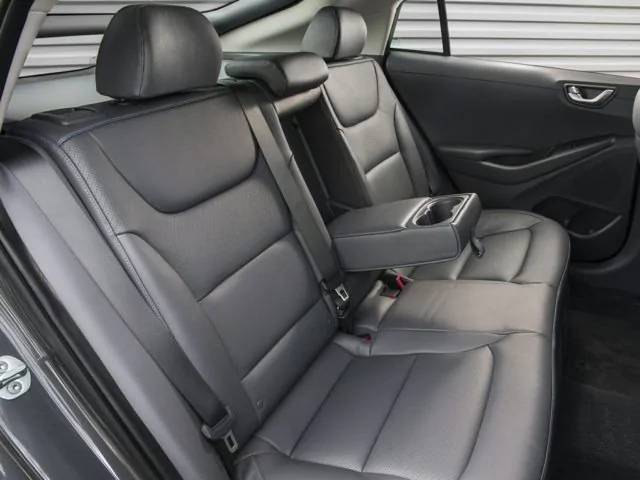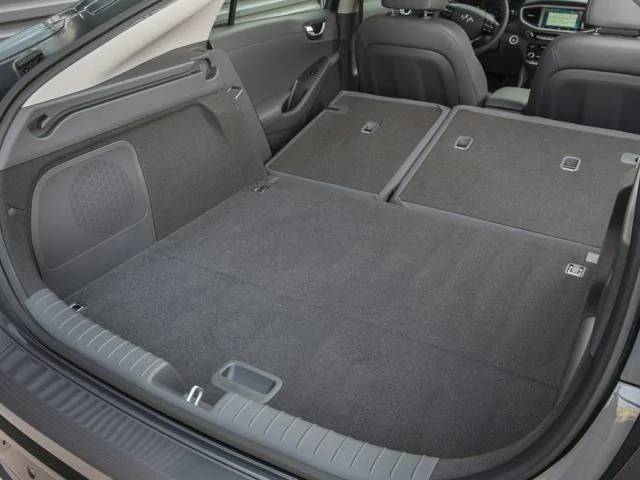 Which Hyundai Ioniq is Right for Central Islip, NY
The three Hyundai Ioniq models all share the same functional design and many of the same features, so the only differences between Hyundai Ioniq models for Babylon car shoppers are the engines. The different engines you'll find in each are:
The traditional hybrid Hyundai Ioniq uses a dual motor system that helps you get up to 58 mpg combined.
There's a Hyundai Ioniq plug-in hybrid that lets you charge a battery for driving using only electricity while having gas when you need it, and this lets you drive up to 630 miles on one tank.
The fully-electric Hyundai Ioniq has a range of 124 miles, so you can use it for quite a while before having to charge it up.
Design
There are some small differences in cabin size between these three as the plug-in hybrid and electric vehicle Hyundai Ioniq have to make room for their batteries, but the exterior design and interior dimensions are similar. There's a large cargo area that's actually part of the passenger space, and each Ioniq near Bay Shore has folding rear seats to expand that area and show off its versatility. Each Ioniq seats five passengers with plenty of head, leg, and shoulder room for each of them, and they all can enjoy soft-touch materials further improving the comfort of their trip.
Features and Safety
If the hybrid and electric engines of the Hyundai Ioniq offers near Lindenhurst, NY didn't prove their smarts, then the features and safety measures surely will. Those amenities improving passenger comfort range from heated seats with power adjustment to a power moonroof to dual-zone climate control while other technologies, like the infotainment system, improve convenience by allowing a simpler time using smart devices through the large touchscreen display. Plus, the Hyundai Ioniq is always looking out for the driver with available safety systems that include:
Lane Keep Assist
Driver Attention Warning
Smart Cruise Control
Automatic Emergency Braking with Pedestrian Detection
Blind Spot Detection with Rear Cross-traffic Alert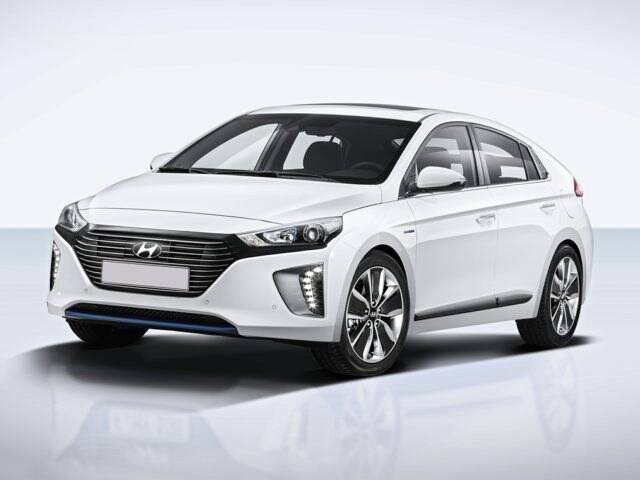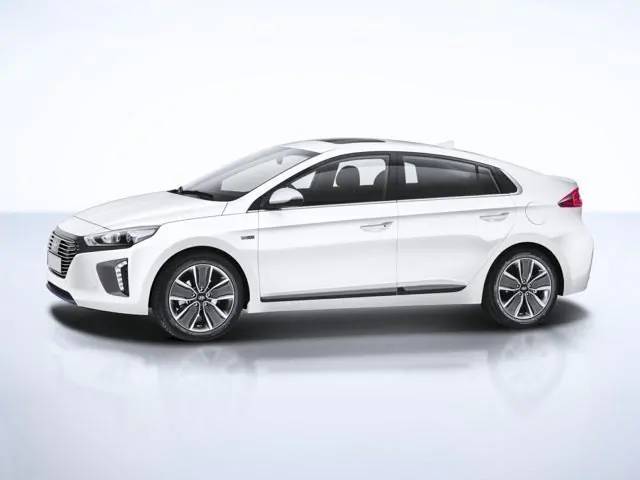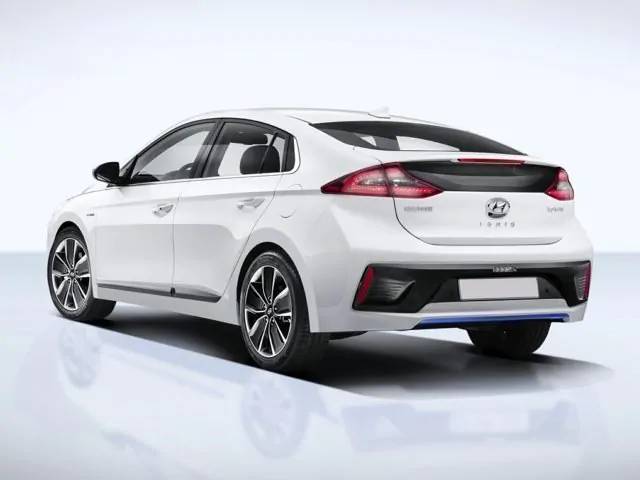 Trim Levels for Hyundai Ioniq Models
Each of these different Hyundai Ioniq models comes standard with an exceptional package of features, but each does offer at least two trim levels that differ in the tech systems and materials used. The names of these for each are below!
Ioniq Hybird
Ioniq Plug-in Hybrid
Ioniq Plug-In
Ioniq Plug-In Limited
Ioniq Electric Vehicle
Ioniq Electric
Ioniq Electric Limited
Learn More About Our Hyundai Ioniq Offers and Other Reasons to Come to Our West Islip Hyundai Dealership!
When you get directions to our dealership, you'll find a great selection of tremendous Hyundai models waiting for you, and we have the team to help you choose between them! OF course, if you prefer to do the research yourself, you can always set up a Hyundai test drive in West Islip to make sure that the model you're considering feels and looks like you imagine. Have questions? You can always contact us by phone or email, and we can answer any questions you may have about the Hyundai Ioniq lineup or the best way to go about financing a new car, so reach out today!