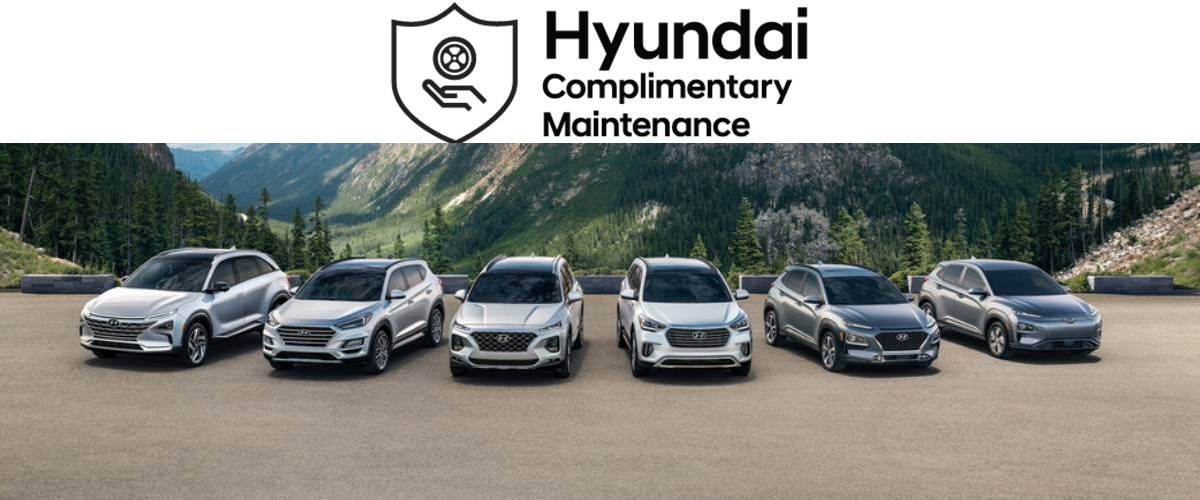 Hyundai Complimentary Maintenance Overview
Enjoy Worry-Free Driving in West Islip, NY with Hyundai's Complimentary Maintenance Plan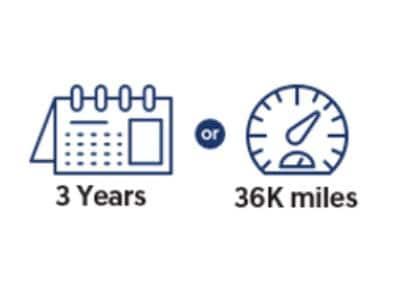 Wouldn't it be nice to purchase or lease a car with free maintenance for three years? Too much to ask? Not with Hyundai. Right now, every 2020 Hyundai vehicle you buy or lease from Atlantic Hyundai in West Islip, NY comes with complimentary service for three years or 36,000 miles of normal use. This includes: 
Oil changes
Oil filter replacements         
Tire rotations        
Multi-point inspections
All work must be done according to the normal maintenance scheduled intervals listed in the vehicle's owner's manual. Hyundai's complimentary maintenance program can save Babylon, NY drivers time, money, and hassles, and its available now at Atlantic Hyundai.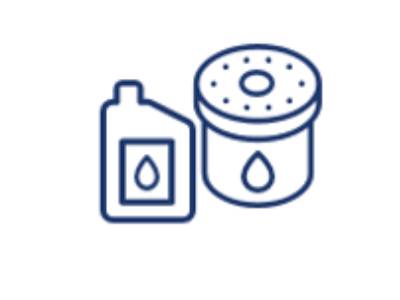 Protect Your Investment with Regular Service Near Babylon, NY
When you invest in a new car or SUV, you expect it to perform well for many years to come. One of the best ways people in Bay Shore can make that happen is to keep their vehicle properly maintained. With Hyundai's Complimentary Maintenance Plan, drivers in Brentwood, NY can rest assured that their car or SUV is given the best care possible. The factory-trained technicians at Atlantic Hyundai comply with all factory requirements, so you can feel confident that your vehicle is being serviced or repaired according to standard. Drivers in Lindenhurst, NY should take note of the following terms and conditions: 
Each service must be obtained within 1,000 miles of its designated mileage or within one month of the designated time listed in the vehicle owner's manual.         
Commercial and fleet vehicles are excluded, but vehicles for business use (e.g. realtor or outside sales) are allowed.      
Offer is non-transferable: available to original owner/first retail customer only.         
Only covers basic services (oil change, oil filter change, tire rotation, and multi-point inspection) listed in the vehicle owner's manual at the time specified.        
Does not cover services or repairs listed as 'Inspect' found in the owner's manual, even when revealed by inspections that the items need to be replaced.       
All Hyundai Complimentary Maintenance claims will be processed through a claims web portal.        
Dealers must use Hyundai OEM filters and Quaker State oil purchased from the Hyundai Lubricants Program as recommended in the vehicle owner's manual.
You can come in for service before or after the recommended 3-years/36,000 miles, but the work must be done within one month or 1,000 miles of the suggested service interval. People in Deer Park, NY will be glad to know that Atlantic Hyundai does have the option to submit a claim within 2 months or 1,500 miles of the recommended service due date/mileage.
Hyundai's Warranty and Maintenance Plans Provide Assurance for Bay Shore Drivers
Of course, all Hyundai vehicles are backed by America's best warranty. Drivers in Central Islip, NY will have confidence knowing that each new Hyundai model is covered by a five-year/60,000-mile basic warranty and a 10-year/100,000-mile powertrain warranty. They also come with five years/unlimited miles of 24-hour roadside assistance and seven years/unlimited miles of anti-perforation warranty coverage.
Contact Atlantic Hyundai for More Details on Maintenance Plan and Warranties
Hyundai can't protect you from every possible hazard you may face on the road, but their extensive warranty coverage gives you assurance that if anything does happen to your vehicle, you won't have to pay a fortune to get it fixed. Hyundai's Complimentary Maintenance Plan helps people in West Islip, NY make sure their car is maintained properly for safe, reliable use. Contact Atlantic Hyundai for more details about how you can drive a new Hyundai almost completely worry-free.