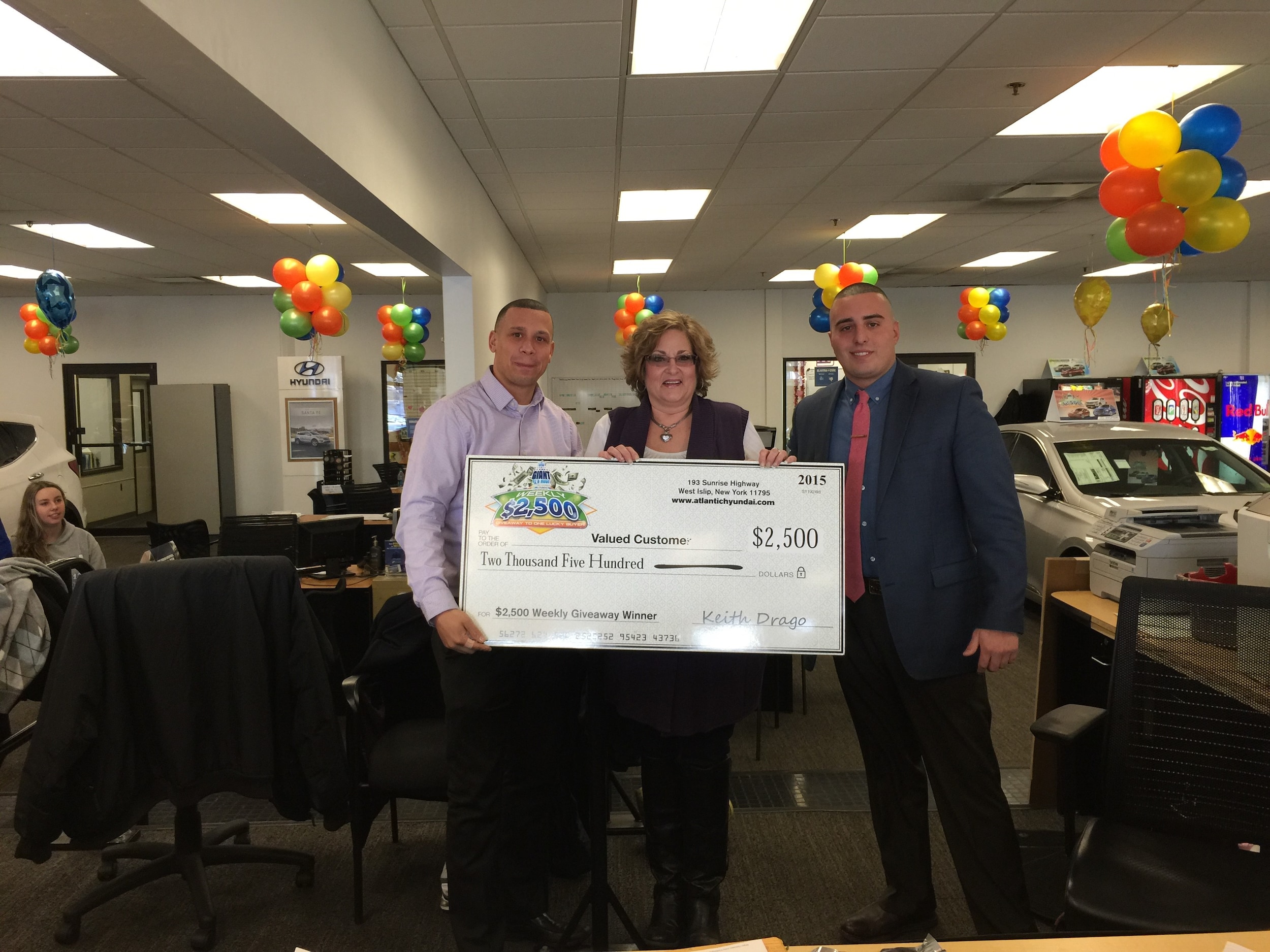 As many of you know, Atlantic Hyundai has a $2,500 Weekly Giveaway for new car buyers here in our West Islip, NY showroom. And, as promised, we'd draw a winner every Thursday, and we have our first one.
Dawn McDermott bought two 2015 Hyundai Elantras from our salesperson, Andy Rivera, and now she has $2,500 to show for it.
Congratulations to Dawn!
Remember, for every person that buys a new Hyundai vehicle…
Read More