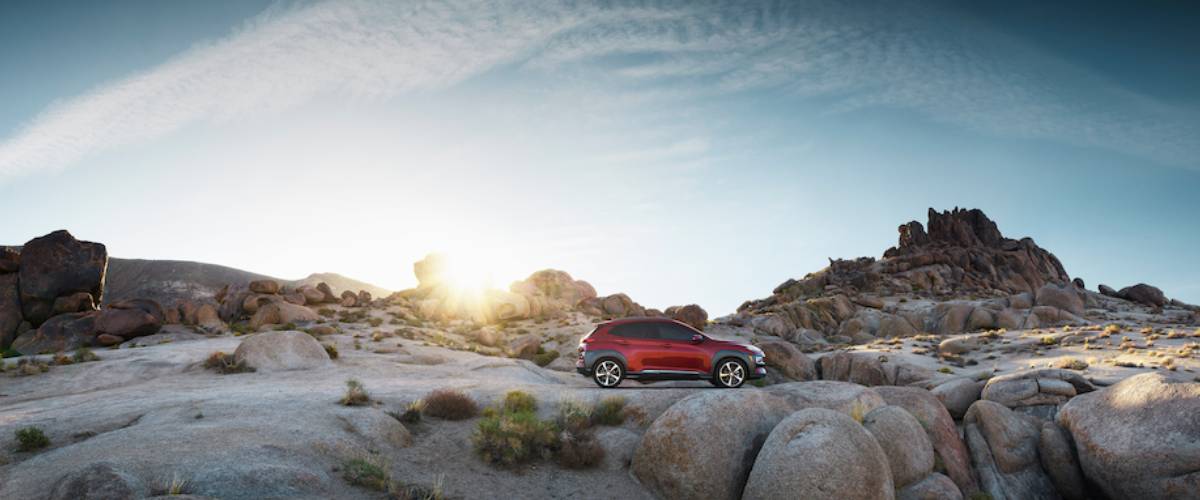 We Answered your Most Frequently Asked Questions (FAQs) About the New Hyundai Kona
The new Hyundai Kona recently arrived in the Hyundai lineup not long ago, but currently enjoys a lot of popularity. Whether you need something for the whole family to enjoy in Bay Shore, or you need something versatile for you and your significant other, the Hyundai Kona might present the right crossover for you. While many of our customers do their research, they might still have a great deal of questions about this new compact crossover, so we put together some answers to your most frequently asked questions (FAQs) right here at Hyundai Kona. Read on, then check out the new Hyundai Kona for yourself today at our West Islip, NY Hyundai dealership. Shoppers will find Atlantic Hyundai located less than 10 minutes down the street from Babylon.
Hyundai Kona FAQ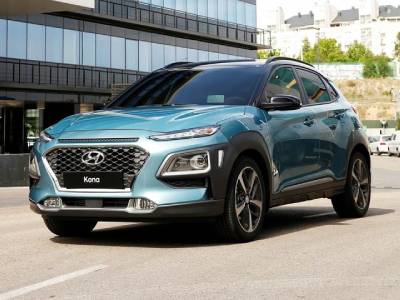 Is the Hyundai Kona good for off roads?
The Hyundai Kona isn't designed with frequent off-roading in mind. However, the Kona is versatile enough to take on some aggressive terrains, like driving on dirt roads outside Lindenhurst. It has an available 1.6-liter turbocharged engine that puts out 195 foot-pounds of torque, enough power to handle rough terrain. The Kona also comes available with all-wheel drive and a lockable central differential, distributing torque evenly through both front and rear axles. Finally, the Kona has short rear and front overhangs and over six inches of ground clearance, meaning it's able to handle some modest bumps and changes in temporary elevation.
How many miles does the Hyundai Kona last?
The Hyundai Kona should be able to exceed 100,000 miles if properly maintained, with a minimum of major parts replacements or serious repairs required. The Kona has been engineered to last well past the 100,000 miles mark, as the Hyundai brand also carries a reputation of longevity in all of its vehicles.
It's important to understand that the single thing you can do to best extend the life of your Kona is to schedule routine maintenance regularly. Oil and other fluid changes, brake maintenance, alignment checks and other forms of maintenance and inspection will prolong the shelf life of our Kona.
Can the Hyundai Kona tow a boat?
The Hyundai Kona can tow a payload of around 1,000 pounds. Specifically, it can handle a payload of anywhere from about 950 pounds to as much as 1,100 pounds. This means the Hyundai Kona can tow some light cargo transporters, even U-Haul moving trailers, but most mid-range to heavy boats are too much for a Kona.
Can the Hyundai Kona be flat towed? 
The Hyundai Kona should not be flat towed. While it would be mechanically possible, through available all-wheel drive, to set up a Kona to be flat towed from Deer Park, the process would damage the vehicle.
The problem lies with the way the transmission operates in a modern vehicle. The Kona's transmission needs a pump to supply lubrication to the transmission as it operates. But that pump only runs when the vehicle is running. When flat towing, the transmission continues to operate without that lubrication. This will ruin the transmission over time.
Does the Hyundai Kona have Apple CarPlay®?
All trims of the Hyundai Kona support Apple CarPlay®, along with most major mobile/wireless connectivity options. Other options for wireless accessibility include standard Android Auto™ and Bluetooth® hands-free controls.
How many seats does the Hyundai Kona have?
The Hyundai Kona can comfortably seat up to five people, with a total passenger volume of 94.1 cubic feet and a cargo volume of 19.2 cubic feet behind the backseats.
Apply for Financing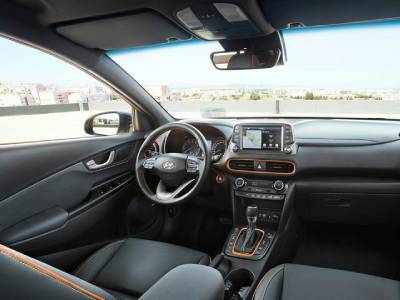 Does the Hyundai Kona have adaptive cruise control?
As of now only the Ultimate trim of the newest Hyundai Kona models offer Smart Cruise Control (SCC). This feature autonomously accelerates and decelerates in order to keep a safe distance between you and the vehicle in front of you. All other trims feature a standard cruise control which drivers must engage and disengage at will.
Does the Hyundai Kona have Android Auto™?
The Hyundai Kona does support Android Auto™, along with most major mobile/wireless connectivity options.
Is the Hyundai Kona a hybrid?
The Hyundai Kona is offered as a gas-powered vehicle, a hybrid, and as a purely electric vehicle; the Kona EV. Due to the increasing popularity of the Kona EV, our current selection of this hybrid crossover might be limited, so make sure you contact our sales team to confirm availability or to special order one.
Does the Hyundai Kona require premium gas?
The Hyundai Kona runs on regular unleaded gas. There's no need to upgrade to premium gas.
Does the Hyundai Kona come with a sunroof?
A power tilt-and-slide sunroof is standard on each of the following Kona trim levels: SEL Plus, Limited, and Ultimate.
Does the Hyundai Kona Electric have AWD?
While all trims of the standard Hyundai Kona come available with an all-wheel drive system, this feature does not come available on the latest Hyundai Kona EV. However, we encourage you to stay tined, as future installments of this hybrid crossover might come equipped with this adaptable drivetrain.
Check Out the New Hyundai Kona Today!
We invite you to check out the latest Hyundai Kona and Kona EV models for yourself today at Atlantic Hyundai. Come test drive this crossover here in West Islip, NY and make sure you check in with our finance center for your best loan and lease options moving forward. Drivers will find us less than 20 minutes outside of Central Islip; we look forward to meeting you!
View Hyundai Kona Inventory