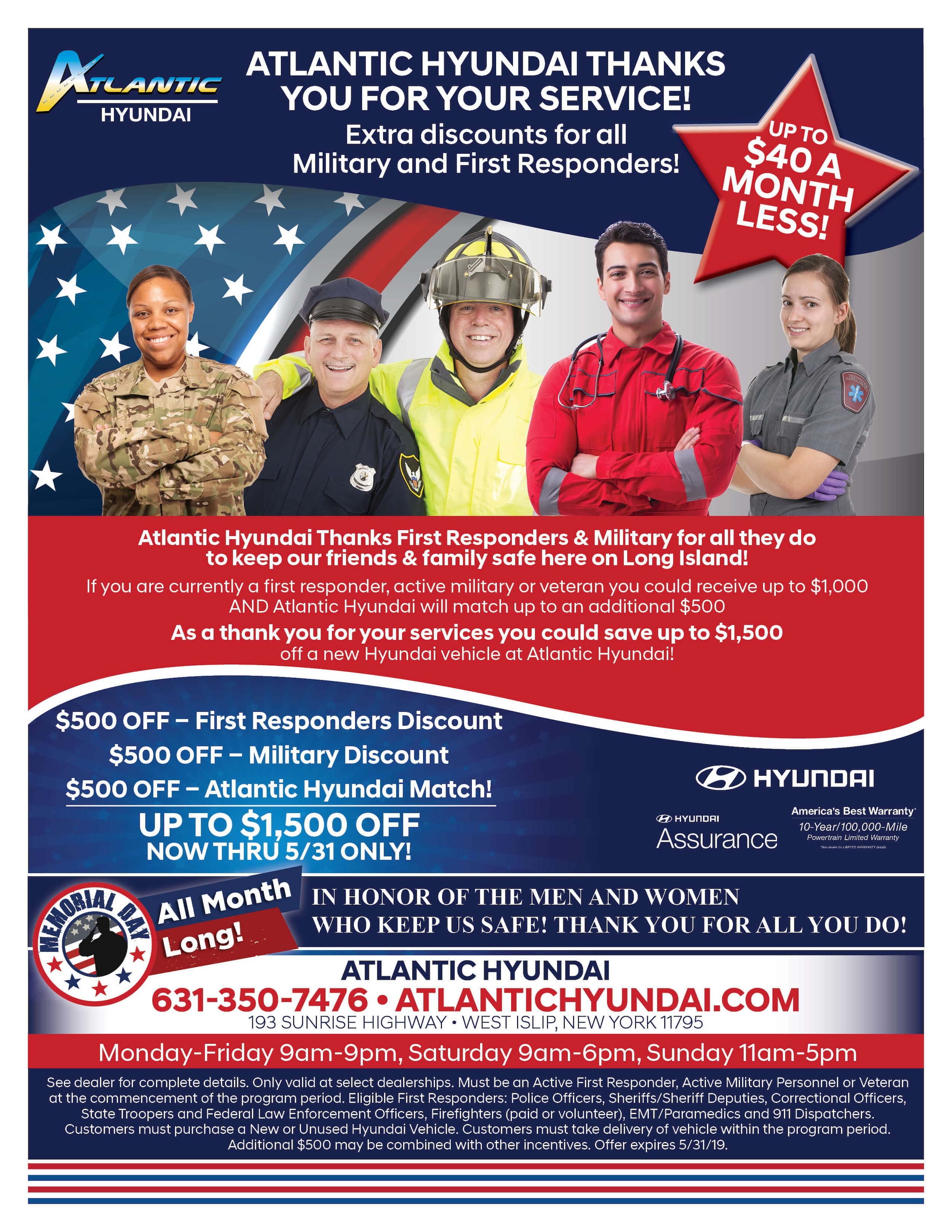 The Atlantic Hyundai GFamily wants to thank First Responders and Military for all they to keep us safe. Atlantic Hyundai Thanks First Responders & Military for all they do to keep our friends & family safe here on Long Island! If you are currently a first responder, active military or veteran you could receive up to $1,000 AND Atlantic Hyundai will match up to an additional $500 As a thank you for your services you could save up to $1,500 off a new Hyundai vehicle at Atlantic Hyundai!
To learn more please visit
our Facebook page
and if you would like to get in touch with us please call us at (631) 587-0700.
IN HONOR OF THE MEN AND WOMEN WHO KEEP US SAFE! THANK YOU FOR ALL YOU DO!